Do You Know How Big is the LIC GROUP?
Namaste India 
LIC is one of the biggest investment corporations in India, in fact, you can say "one of the biggest in the world". Holding a total asset of $500 billion, it is owned by the Indian government.
But it was not a single entity from the beginning. During the year 1956, over 245 insurance companies and provident societies were merged to create the state-owned Life Insurance Corporation of India.
It also has around 290 million policyholders across India, making it the highest-ever policy-holding company in India for a very long time.
Headquartered in Mumbai, the company has settled around 35 million claims in the year 2020-2021. That's a very huge number compared to other privately owned insurance companies.
Why is it so popular in India?
Unlike top private insurance players, LIC is government-owned. And it has been in this business for a very long time. LIC has been able to hold on to the majority of market share, unlike other
public sector companies like UTI, which have faded away. The company has become more transparent and performing efficient business since 2001.
The other main strength is the ever-growing number of LIC agents which is around 13.5 lakh. Compared to agents working in the private sector, LIC pays well for its agents, and that in turn provides fruitful business to the company.
And in terms of rejection, LIC's ratio is 1 out of 100 compared to 8 out of 100 for the private players. The truth in LIC by its policyholders is a big boost to the company and that keeps on growing
year after year.
The company also has high trust in the public for both life insurance as well as investment done with them. LIC is synonymous with insurance in India.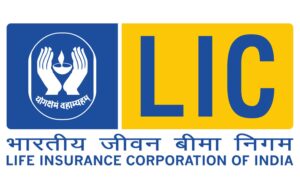 Some mind-blowing facts about LIC:
LIC is the oldest, largest, and most profitable life insurance company in India.
Its headquarters in Chennai was the tallest building in India when it was inaugurated in 1959.
If LIC was a country then it would be the 5th largest country in the world by population.
LIC has been present in the life insurance sector for 59 years, that's almost 6 decades.
Famous actors Abhishek Bachchan and Amrish Puri were LIC Agents before entering the Bollywood industry.
With a current valuation of $8.5 billion, LIC is the third strongest insurance company in the world.
Almost 10% of every rupee saved in an Indian household goes to LIC every year.
LIC manages assets of Rs 39 lakh crores. That is more money than the entire mutual fund industry combined.
Now after knowing these facts, one might get mind blown. So are we.
This year the company has proposed an initial public offering to the Indian public. The Retail category was oversubscribed 2 times and the policy holding category was oversubscribed 6 times.
That is all folks.