Do You Know How Big is the TATA GROUP?
Namaste India,
Multi-National companies in India have a few brands across limited sectors. Even the Indian born companies might have a good reach in India, but they have less existence when we move across the globe. Yet there is one company that is Indian based, working in almost all segments, having its reach across the globe and it has built a huge trust and brand image among its consumers.
Well, that is the TATA GROUP of Companies.
Founded in the year 1868 as a simple trading firm, the company has changed the way how business and brand works in this century. Over the years, they expanded everywhere, branched out in 100+ countries, and became one of India's top conglomerate entities. Most of its success and growth has to be credited to the founder Jamsetji Tata has to be credited for its success. Regarded as the 'Father of Indian Industry', his utmost business principles and courage led to the group's success in the early days. With a minimal capital of Rs.21000 in 1870, his vision was to build a business empire that every Indian should be proud of.
When Ratan Tata took over this family business, despite rejecting to work overseas in IBM those days, he had one ambition in his mind 'To make TATA, a huge conglomerate'. He felt the need that the group should enter other growing markets such as retail and software. During the 21 years, he led the Tata Group, revenues grew over 40 times, and profit, over 50 times.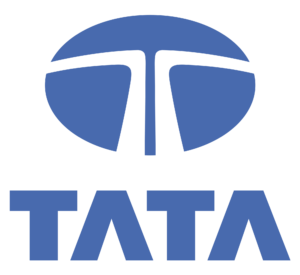 The Group is ranked among the top 100 global conglomerate chains and the net worth stands at $98 billion. They are now in Textile, airlines, FMCG, hotel chain, IT, Clothing, Retail, and much more. At least an average Indian might be using 2-3 Tata products every day. The Group also generates $110 billion as revenue yearly.
Here are a few points that will show you the huge brand value and our admiration for TATA GROUP
TOP 10 Companies Owned By Tata Group
TCS, the Indian IT firm belonging to the Tata group is the world's largest IT company with a market capitalization of $100 billion
TATA SALT is now the biggest packaged salt brand in India, with a market share of 17%
TATA TEA is the biggest-selling tea brand in India and one out of three Indian households consume it.
Another tea brand from TATA, Tetley Tea is one of India's largest green tea brands. It is the biggest-selling tea brand in Canada and the second-biggest-selling in the United Kingdom and the United States.
Tata group collaborated with Tanishq and created a $3 million worth version of the world's cheapest car, Nano, entirely made of gold.
Luxury car brand Jaguar Land Rover Automotive belongs to TATA GROUP and it comes under TATA MOTORS.
In India, the famous coffee house chain Starbucks was launched as a 50-50 partnership with TATA GROUP.
Buses and trucks manufactured by TATA MOTORS are being sold across various countries such as Spain, the UK, and France.
The Tata Group has over 100 operating companies of which twenty-nine are publicly listed in India.
66% of all profits of TATA Group goes to charity, and each Tata Group company channels more than 4% of its income to the TATA Trust.
The Tata Group is the backbone of the Indian Army when it comes to armored trucks.