Ten infrastructure companies in India
Namaste India,
In the past few decades, the Indian economy has seen huge growth and one
of the main sectors that benefitted out of it is Infrastructure
(Commercial and Non-commercial). As the population grew each year, the
need for more infrastructure such as roads, bridges, airports, houses, and apartments increased. The number of companies that do this
business also increased every passing year.
Today we will talk about those top 10 infrastructure companies in India
1. Larsen & Toubro Infrastructure Development Projects Limited (L&T IDPL) :
Larsen & Toubro is the leader among infrastructure companies in India.
Larsen & Toubro Infrastructure Development Projects Limited is a part
of L & T Group. The company was founded in 1938 by two Danish
engineers, Henning Holck-Larsen and Soren Kristian and it has its
headquarters in Mumbai.
Today Larsen & Tubro is one of the largest construction companies in
India and has road construction projects that are worth more than
18000 crore in their portfolio.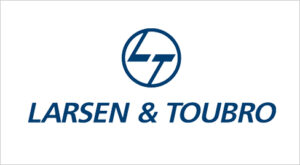 2. Reliance Infrastructure Limited:
Reliance Infrastructure Limited stands in the second position. Reliance
Infrastructure Company involved in many projects related to airports,
roads, real state, and high ways, etc. The market capitalization of
Reliance Infrastructure is Rs 11,098 Crore as of July 2015 and it
might be even more at the time of writing of this article. It also
helps in the distribution of electricity in the suburbs of Mumbai. RIL is
the winner of the National Award for Excellence in Energy Management.

3. GMR Infrastructure Limited :
GMR Group is an infrastructural company headquartered in New Delhi.
The company was founded in 1978 by Grandhi Mallikarjuna Rao. GMR
Infrastructure Ltd also has a global presence with infrastructure
operating assets and projects in several countries including Nepal,
Indonesia, Singapore, the Philippines, and Greece. It is in various
project related to airports, energy, Highways, and Urban Infrastructure
Development etc.
Indira Gandhi International Airport, New Delhi & Rajiv Gandhi
International Airport, Hyderabad, Telangana is the major project
which is completed by GMR. Also, the New Delhi airport that was
constructed by GMR is ranked among the top 10 airports in the world.

4. IRB Infrastructure Developers Limited :
IRB is an infrastructural company headquartered in Andheri(East),
Mumbai, India. The company was founded in 1998 by Virendra Dattatraya
Mhaiskar. IRB Infrastructure acquired the projects of Mumbai-Pune
Expressway and the Mumbai-Pune National Highway, which was concluded
under the supervision of Maharashtra State Road Development
Corporation. Basically, it provides engineering & construction
project services.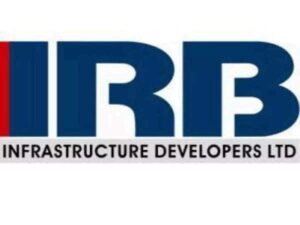 5. Jaiprakash Associates Limited :
Jaypee Group is an Indian conglomerate company based in Noida, India.
It was founded by Jaiprakash Gaur in 1979. Jaypee group also deal
with cement, Power, Construction, Hospitality, Real estate, and many
more.
6. Nagarjuna Construction Company :
NCC Limited (previously Nagarjuna Construction Company Limited) was
established in 1978 as a partnership firm and converted into a limited
company in 1990. Nagarjuna Construction Company has progressed
consistently over the past three decades. It is among the top three
construction companies in India in terms of revenue.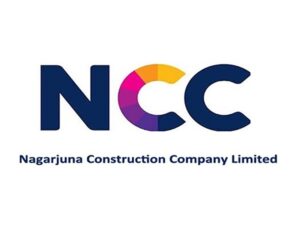 7. Hindustan Construction Company :
Hindustan Construction Company Limited or HCC Limited is a
construction company headquartered in Mumbai, India. The company was
founded in 1926 by Seth Walchand Hirachand. In 2012-2013, it had a
revenue of 81.50 billion.HCC has completed many projects and
The Mumbai-Pune expressway is one of them.
8. GVK Power and Infrastructure Limited :
GVK Infrastructure & Power Limited is a public listed infrastructure
company, founded in 1994. It is in various projects related to Power,
Roads, Hospitality and Mining, etc. It has also received multiple
awards and recognition for its work. This company is associated with
numerous projects of excellent quality and is also known for its time-bound delivery. Its market capital stands at Rs 1,252 Crore as on
July 2015. Kempegowda International Airport, Bengaluru is one of the
notable projects which is done by GVK.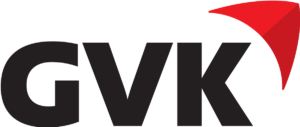 9. Lanco Infratech Limited :
Lanco Infratech Limited stands at 9th place among the top 10
infrastructure companies of India, located and Headquartered in New
Delhi. It is mainly engaged in Road, Power, and Expressways
construction projects. LIL market capital stands at Rs 1,137 Crore as
of July 2015. Udupi Power Corporation Ltd (UPCL) at Yellur in Udupi
district was the notable project by LIL.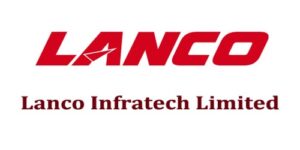 10. PUNJ LLOYD INFRASTRUCTURE LIMITED :
Punj Lloyd Infrastructure Limited was founded in 1982 and it is a part
of the Punj Lloyd group. Punj Lloyd is involved in various projects
consisting of Transportation, Energy, Roads, and Hospitality and it's
market capital stand at Rs 933 Crore as of July 2015. It also
completed multiple projects and Bangalore Metro Rail is one of them.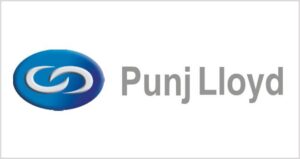 That's all for today. Hope you enjoyed this article and got to know
about the top 10 Infrastructure companies in our country.
Thank you for your valuable time.