Companies and brands also belong to Aditya Birla Group
Namaste India 
Aditya Birla Group is one of the oldest and most trusted companies in India. Being an Indian multinational conglomerate, it is headquartered in Worli, Maharashtra. The company operates in 34 countries with more than 120,000 employees.
Founded in 1857 by Seth Shiv Narayan Birla, the group has interests in viscose staple fiber, metals, cement, viscose filament yarn, branded apparel, carbon black, chemicals, fertilizers, insulators, financial services, and telecom.
In 2019, the revenue of the group stood approximately at Rs.3,42,930 crores ($48.3 billion). The group has brands that you might have heard of before, but today we will list down the brands that you might not be aware of that belong to Aditya Birla Group.
Companies and Brands
# Vodafone Idea
Idea Cellular was one of the top 3 telecommunication companies in India. It was incorporated as Birla Communications Limited in 1995. Soon the company name was changed to Idea Cellular and the brand Idea was introduced in 2002
In 2006, Idea Cellular became a subsidiary of Aditya Birla Group after the exit of AT&T corporation and Tata Group from the joint venture. The brand had 250 million subscribers as of 2018. In the same year, Idea Cellular merged with Vodafone India and now both companies called Vodafone Idea (now also called Vi). Aditya Group holds 26% of the stake in Vodafone Idea Limited.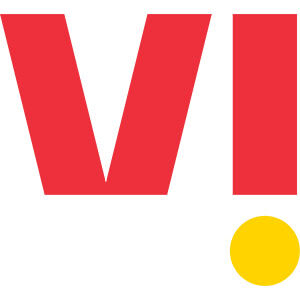 # Ultra Tech Cement
UltraTech Cement Limited is India's largest manufacturer of concrete. Headquartered in Mumbai, it is a subsidiary of the Indian multinational conglomerate, Aditya Birla Group. It is also the largest manufacturer of grey cement, ready mix concrete (RMC), and white cement in India with an installed capacity of 116.75 million tonnes per annum.
Another mind-blowing fact is that the company is also the only one in the world to have a capacity of over 100 million tonnes in a single country, outside of China. Its operations extend across India in other countries like UAE, Bahrain, and Sri Lanka.
In 2020, the brand reported an operating income of Rs. 5,243.53 crore (US$740 million) and revenue of Rs.42,772.60 crore (US$6.0 billion).
# Jaypore
Our country has a rich heritage of handmade crafts and traditional products. Jaypore is India's leading destination for Craft and Artisanal across Apparel, designer Jewellery, and beautiful home products.
The brand is committed to preserve and strive towards providing authentic Indian products suited for a modern lifestyle. The brand sources from more than 70 craft clusters and curates these products on its online store. It also has two offline stores located in Delhi and Bangalore.
In a very short time, the business has earned high respect among the craft vendor community for showcasing their products in all their glory and among connoisseur customers for making craft accessible.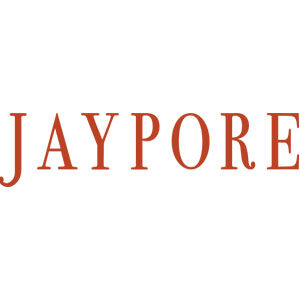 # Hindalco
Headquartered in Mumbai, Hindalco Industries Limited is an aluminum and copper manufacturing company. It is also a subsidiary of the Aditya Birla Group and is the flagship company in the metal business for the group.
It reported an annual sales of US$15 billion in 2020 and employs around 20,000 people. The brand also ranks 895th in Forbes Global 2000. Hindalco is also one of the world's largest aluminum rolling companies and one of the biggest producers of primary aluminum in Asia.
Also to its reputation, the company acquired US-based Aluminium rolled products manufacturer Aleris Corporation for around $2.8 billion in 2020, making it one of the biggest acquisitions in the aluminum and metal industry.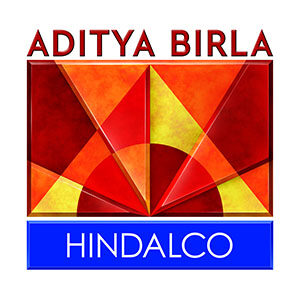 # Grasim
Grasim Industries Limited is a subsidiary of Aditya Birla group, that mainly focuses on textiles and fiber manufacturers. Based in Mumbai, Maharashtra, the company is ranked 154th in a list of the world's influential firms ranked by Forbes.
The company began its inception in 1947 as a textile manufacturer. Since then Grasim has diversified into Viscose Staple Fiber (VSF), cement, sponge iron, chemicals, and Diversified Financial Services (NBFC, Asset Management, and Life Insurance).
It is the world's largest producer of viscose rayon fiber with about 24% market share. Textile and related products contribute to 15% of the group turnover. It ranked 24th in the Fortune India 500 list in 2020.
Also in the same year, the company reported revenue of over Rs. 78,591 crores ($11 billion). It also operates Private Harihar Airport In Harihar, Karnataka which served as an airstrip for private charter service.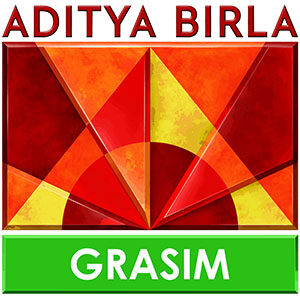 That's it, folks.
It is always good to know the brands that we use, belong to which company.
Hope you found this article informative enough. Please share this with your friends and families so that they also get enlightened.