Ola foods brands
Namaste India
The Indian online food delivery market is growing rapidly and even the COVID-19 pandemic hasn't startled the industry altogether.
In 2020, the Indian online food delivery market was worth around $ 4.35 billion. This was another strong increase compared to the previous year when the market size was around 2.9 billion U.S. dollars.
Until 2025, the food delivery market was expected to reach a value of nearly 13 billion U.S. dollars. While there are huge opportunities in this market, the competition is also very high.
Ola, the cab aggregator service purchased Foodpanda's India operation a few years back but it incurred heavy losses and things didn't work out. The company had to sell it in order to rethink its online food business strategy.
Enter Ola Foods, launched in 2019, the company is now garnering huge attention among food lovers and consumers.
Ola Foods does not an aggregate restaurant or cafes like competitors Swiggy and Zomato but instead operates a network of delivery-only kitchens, popularly known as "cloud kitchens" Ola Foods' brand currently operates more than 50 cloud kitchens across six cities in India.
With its flagship brand Khichdi Experiment, Ola Foods made a blockbuster entry into the food segment.
In terms of safety and hygiene, it has a comprehensive weekly audit in place done by a third party to monitor kitchen safety and hygiene practices. Ola Foods is also working with partners to monitor kitchen quality processes through AI-driven imaging solutions.
The company now has 6 different sub-brands that cater to various dishes like Khichdi, Biryani, rice varieties, etc. It currently operates in 6 cities (Delhi, Mumbai, Pune, Hyderabad, Bangalore, Chennai) across India.
We will cover the top 4 brands that are popular in India and present in most cities.
BOWLSOME
As the name suggests, everything that you order comes in a bowl (duh?).
There are around 20+ delightful rice bowl variants that are a treat for your eyes and your tummy.
Its famous dishes are Palak Paneer, Rajma, and Shahi Dal Rice bowls. It also serves Indian desserts and pastries. The food items are affordably priced and safely packed with tamper-proof packaging.
Each meal is made fresh in their kitchens to bring all the flavors alive every time. As a customer myself, I have tried their food items and they are delicious in taste and less weight to your pocket.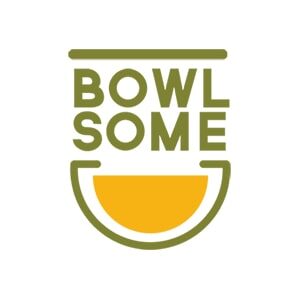 KHICHDI EXPERIMENT
Ever felt boring and annoyed about eating khichdi, then you have a surprise here.
Ola food's first cloud kitchen 'Khichdi Experiment' garnered so much attention and customers that it is the flagship brand.
The same khichdi that we know and love is made into 20 unique and exciting flavors like Plain Dal, Achari, Tadkewali Dal, Palak Paneer, Veg masala khichdi's, etc.
The average customer rating for this brand is 4.5/5 across food delivery platforms.
Not only the taste will be good, but it also provides the perfect balance of carbohydrates, proteins, and essential nutrients.
And in terms of safety and packaging, the food sent from the kitchen to your doorstep, travels in a carefully sealed box.
The price for a bowl of khichdi starts from Rs 139.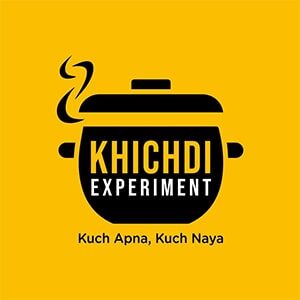 PARATHA EXPERIMENT
Breakfast, lunch, dinner, snack, post-breakup, pre-proposal, boredom, excitement – there's always a good time to have a paratha.
This brand is changing the way how parathas are made.
With Paratha Experiment, Ola Foods aims to redefine the traditional paratha and make it an all-day meal. It also enables customers to select from 20 plus parathas with regional, fusion, and international flavors.
It has a variety of parathas including aloo methi paratha, achari paneer, paneer burji, veggie schezwan, spicy chettinad, pav bhaji parathas, and the basic aloo and gobi parathas.
The parathas are grilled and sliced carefully so that it can be easily shared it with family, friends or colleagues. Also, they are cooked with very little oil and don't pose any unhealthy ingredients.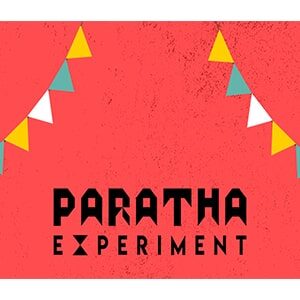 BIRYANI EXPERIMENT
Who doesn't love a mouth-smacking biryani?
If you are that person (like me), then you must treat yourself to a feast from The Biryani Experiment.
They have infused the legendary biryani with unique flavors from around the world, for a one-of-a-kind taste. Each biryani has been specially crafted to give you the biryani experience.
And what more, their biryanis are dum cooked, meaning they are atta sealed and slow-cooked to infuse flavors from spices.
Veg biryani, mutton biryani, and their exotic biryanis like Afghani Paneer and Chicken biryani are definitely worth a try. You can also order biryanis in terms of kg as per your needs.
Biryanis start from Rs. 269 and available in 6 cities across India.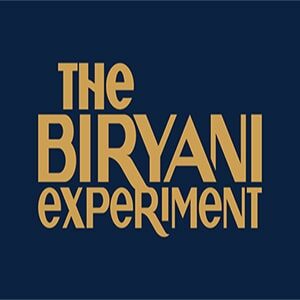 Conclusion
With these brands, Ola is clearly competing against the likes of other restaurant chains that are in the same business for a very long time.
We hope Ola Foods will launch these brands in more and more cities and places across our country so that everyone can get a taste of how good their food tastes.
That's all folks.
Thanks for taking the time for reading our article.