Indian Mitron app
Namaste India,
The Chinese app Tik Tok is in the discussion from time to time. Recently, there has been a demand to ban this app once again with content like an acid attack. Meanwhile, an Indian app like Mit Tik Tok (Mitron) has arrived.
In a very short time, the popularity of the Mitron app increased, and currently, according to the Play Store, it has become one of the popular apps in India. Significantly, it was launched a month ago.
The app, which was launched a month ago, has been downloaded 50 lakh times so far. If you look at its download in the initial stages, for now, it seems to be competing with the Chinese app Tik Tok.
Tik Tok is under threat, this is the reason
The Mitron app has come at a time when people are continuously reducing the rating of the Tik Tok app in protest. The condition is that the rating of this app has reached 1.5. There are two reasons behind this – the first reason is the roast video made by YouTuber CarryMinati about Tik Tok.
Let me tell you that an Indian YouTuber named CarryMinati called a Tik Tok user in his YouTube video, after which YouTube deleted Carrie's video.
Since CarryMinati (real name Ajay) has YouTube subscribers and fans in crores, her fans started lowering Tik Tok's ratings. Not only this, but such content related to Tik Tok's old and such acid attack was also made viral and the matter reached the Women's Commission.
 Tik Tok Alternative Indian Apps
Mitron app will benefit in two ways
Since Tik Tok is a Chinese app and recently PM Modi said in his speech that people have to be vocal for local. Resentment is being seen in some people against China for the origin of coronavirus.
In such a situation, an Indian app has come up just like Tik Tok, so people will definitely want to try it once.
However, it is too early to say whether this app will overtake Tik Tok or it will come at par. Because Tik Tok is popular in many countries other than India and behind it is a big company called Bite Dance.
According to the latest report, Mitron is currently at number 11 in the Google Play Store Free Apps Chart. Although it has come above it too. Arogya Setu app is at number-1 in this list, while Tik Tok is at second and WhatsApp at third.
How does the Mitron app work?
This app has also been prepared on the lines of Tik Tok. This app describes itself as a short video and social platform. It has been claimed that these people have been created to show their innovative ideas and humor.
Like Tok Tok, videos can be made, edited, and shared on other social media platforms. This app is 7.9MB and it accesses all the permissions of your smartphone that you give to Tik Tok.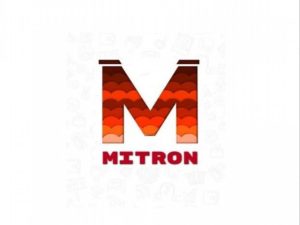 Do not install the Mitron app
No security or privacy policies
The recent backlash surrounding Tik Tok has prompted many Indian users to uninstall the app and go for other alternatives. One such recently found alternative is the Mitron app. At the time of writing this, the Mitron app has been downloaded 5 million times from the Google Play Store and counting.
The app is believed to be developed by an IIT student and it looks similar to Tik Tok, to put in other words it's an exact clone of Tiktok. Now a company Qboxus from Pakistan claims that it was their app and has been sold to an Indian individual for just $34 or 2500 INR. This is designed using a CodeCanyon Template of a Pakistani Company Qboxus: Link of Template
Here is the list of the Template, which is available on CodeCanyon.net. Anyone who knows who to use a template can easily design a clone like Mitron or Tik Tok.
3 More Popular Apps are also Designer using the same template:
The founder and CEO of Qboxus came to News18 recently and stated that,
"There is no problem with what the developer has done. He paid for the script and used it, which is okay. But, the problem is with people referring to it as an Indian-made app, which is not true especially because they have not made any changes."
Not only this feels bizarre but also the app doesn't have any security or privacy policies listed in the Google Play Store. Even the developer website listed takes us to a blank webpage.
We are not sure where the data is being stored and what information is shared outside the Mitron app.
So we suggest our readers not to download and use the Mitron app.
The reason is not that the app rumored to be developed from Pakistan, the app doesn't have any security or privacy-related information and it is better to avoid using such apps.