Namaste India,
Four Indian Social Networks
Today we will let you know about Indian social networks, yes few social networks are from India and you will be happy to know this and we expect in the upcoming time we will build some other social networks too.  As of now, India has four social networks which are very popular and you can also download these applications from the play store and app store.
Meme Chat: if you are a die-hard fan of memes on Facebook & Instagram then definitely you are going to love this Indian app because in this app you will see new and very different memes as it called memes chat. By using this app you will enjoy memes as well as you can earn money. Yes, you read correctly you can make the memes on this app and earn it with those memes as well as you can earn by liking the other memes. The main motive of this app is to make memes & make money. This app has started by memes page only and now it has been growing very fast. I would say you should use this app as this is our Indian app and if you are new to this app then you can download from the play store & app store.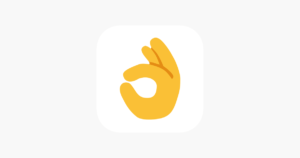 Hike: Hike messenger is also called hike sticker chat and it is used for messaging. This app was launched at 12 Dec 2012 and it is a messenger app just like WhatsApp but hike has a lot of features compared to WhatsApp, Hike gives you a lot of benefits in terms of mobile recharge, bus ticket booking, etc and this app has more than 10M + downloads.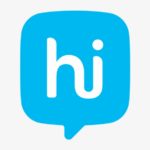 Share chat: Share Chat is the Indian video-sharing Social networking service developed by Mohalla Tech Private Limited in 2015 and headquarters is in Bangalore, Karnataka. It is a fast-growing social network in India. On this app You can also post photos, make a short video, and enjoy the time with your friends .you can also create your own group and add your friend and do the chatting with everyone simultaneously. .Share chat has more than 100M + plus download and it has 60M active users and this app offers 15 languages also.
Global Linkers: till now we have talked about all fun and entertainment-related app but now we are talking about global linkers and I know many of you didn't hear this app name. But I believe you have heard the name of LinkedIn which is owned by Microsoft, If still, you are new to LinkedIn then let me tell you that LinkedIn is a platform for professionals which is used by businessmen, Entrepreneur and etc. . in the same way we have different alternative Indian app called as global linkers where you can connect with your business network and increase the growth of your business. it connects all SME (small-medium enterprises) in India. By using this app you can search the opportunity in India as well as outside of the country even you can open an online store here and many more. If you are a businessman and looking forward to growing your business I would strongly recommend you download this app. As usual any app you can download from the play store if you are an android user and if you are an iPhone user then you can download it from the app store.