Made In India Salt Brands
Namaste India,
today we are going to talk about salt, without this any delicious food will become tasteless. Not only for the taste, but salt is also required for maintaining blood pressure and good health. But do you know which brand of salt is Indian by that mean Indian homegrown salt brand, If not then definitely this blog is going to help you to understand in making your next purchase with respect to salt?
Let's get started.
1. TATA Salt: Tata Salt was launched in 1983 by Tata Chemicals as India's first packaged iodized salt brand, Headquartered in Mumbai, India. The brand is now the biggest packaged salt brand in India, with a market share of 17%. tata salt served all over India and it is one of the most favorite brands of salt loved by Indian.
The tagline of tata salt on advertising is "DESH KA NAMAK". We are proud to say that Tata Salt had been ranked No. 2 among India's most trusted food brands and gain huge trust from the customer. 1 out of 3 households purchased and consume tata branded salt in India.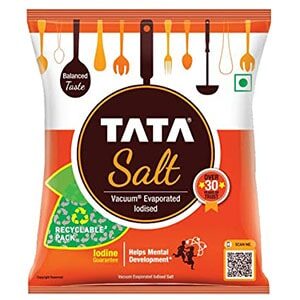 2. ANKUR Salt: ANKUR NAMAK ASLI NAMAK "NAMAK KAM HE KHAYE PAR ACCHA KHAYE". Ankur Salt Private Limited is a Non-govt company, incorporated on 26 Aug 2014, Headquartered in Kolkata, West Bengal, India. It's a private unlisted company and is classified as a company limited by shares'.
Ankur salt is obtained from the seawater by the evaporating process with natural sunlight and wind. It is refined free flow iodized salt. The brand ambassador of ANKUR SALT is the famous Bollywood queen "KAREENA KAPOOR"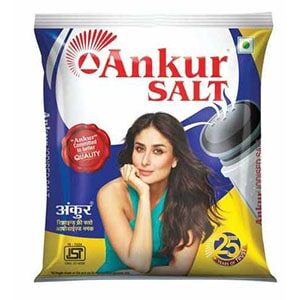 3. Aashirvaad Salt: Aashirvaad is a brand of staple food and kitchen ingredients owned by ITC Ltd. The Aashirvaad range of products includes Atta flour, Salt, Spices, and Instant mixes. Aashirvaad salt is one of the most reputed brands of salt sold in the Indian market and also offers products of excellent quality. The main rival of Aashirvaad salt is none other than the brand tata salt and both have good market share in this category.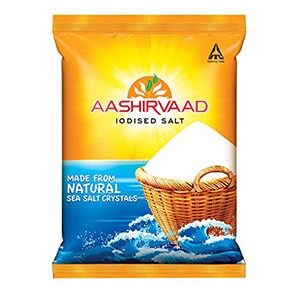 Ten Most used non-Indian Products
4. Saffolla Salt: It is owned by Marico limited, Headquartered in Mumbai, Maharashtra, India. Marico's limited range of products includes edible oil, hair nourishment, skincare, salt and etc. Saffola Salt Plus has less sodium making it an alternative to regular table salt. Diets low in sodium help reduce the risk of high blood pressure. It is recommended to consume less than 2300 mg of sodium on a 2000 kcal diet.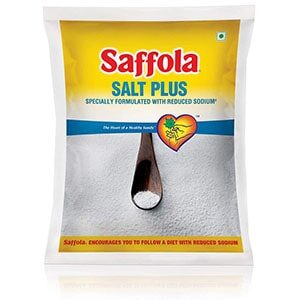 5. Surya salt: Surya salt is the only salt that gives the major competition in the Indian market after tata salt and Aashirvaad.SURYA SALT is the premium brand of the company. It reflects the rich ethnic culture and tradition of Rajasthan known for centuries as the land of RAJPUT warriors, their valor, and bravery.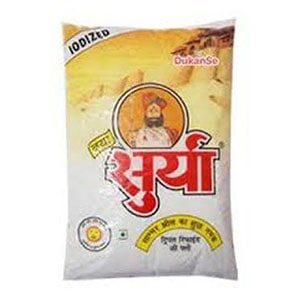 6. Patanjali Salt: Pantanajli products are loved by most of the Indians and Patanjali salt is one of them. we can say "Add flavor to your dish by Patanjali salt". The salt is processed very hygienically with stringent quality checks for uniform levels of batch-to-batch. Also, any Patanjali product has its own popularity and fan following.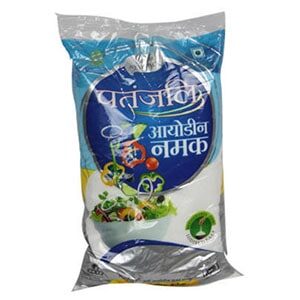 That is all folks.
Above are some of the most famous Indian salt brands which belong to Indian born companies.
We urge our readers to buy the products that are manufactured and sold by Indian born companies so that our country's economy gets boosted and we will reach the huge potential to become a superpower in terms of brand strength.