India Own Car Brands
Namaste India
In our last post, about Indian automobiles, we talked about two-wheeler motorcycle brands that are well established and homegrown in India.
Today we will showcase you some interesting car brands that are also Indian based companies. Not only that, but these car brands also give fierce competition to foreign companies and sometimes even make us think,
Wow, our Indian car brands are way ahead than others.
TATA MOTORS
The name is enough to build trust and reliability and that brand is TATA. Tata Motors is one of the leading car manufacturing companies in India, headquartered in Mumbai. Popular cars such as Nano, Indica, and Indigo belong to TATA MOTORS.
Also, the famous SUVs Range and Land Rovers and luxury vehicle brand Jaguar are under Tata motors when they purchased the brands. Tata Motors is also well known for manufacturing the cheapest car in India, Tata Nano. This garnered huge popularity and media attention across the world. It was priced just under 1 lakh Indian rupees.
Recently the company has launched its premium SUV, Tata Harrier. It is well received in the market and it has good reviews based on driving reliability and features for its price.
Tata Motors is ranked 265th in the Fortune Global 500 list of biggest companies in the globe. Also, Tata Motors has launched its first commercial electric car named Tata Hexon EV which is also India's first electric SUV.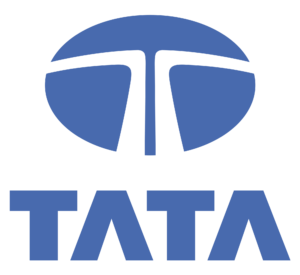 MAHINDRA AND MAHINDRA
One of the oldest and trusted car companies in India is Mahindra and Mahindra. First established in 1945, it is one of the largest producers of vehicles in India.
The famous police jeeps under the brand Willys Jeep belong to this car company. Mahindra and Mahindra are also well known for its SUV series 'XUV'. The SUV 'XUV 500' is one of the most selling SUVs in India and the company recently unveiled its mini version dubbed the XUV 300.
The foreign car brand FORD INDIA LTD has sold half of its stake to Mahindra and Mahindra, meaning that half of Ford India belongs to Mahindra.
Any car lover in India will know that Mahindra and Mahindra car company is famous for its SUVs in India and one of the oldest SUVs still popular among car lovers is Scorpio. And this car was one of Mahindra's first global model to be built for the global market.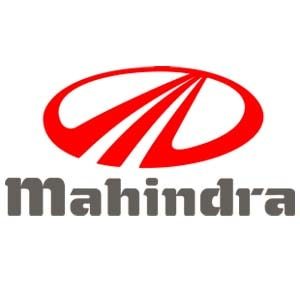 HINDUSTAN MOTORS
This legendary Indian car company is one of the oldest car manufacturers in India and was founded in the year 1942 before the independence of India. The parent company of this is the famous Aditya Birla Group.
The famous car 'Ambassador' belongs to this car company and it was termed as the ' king of Indian roads'. Even though the company discontinued this car in 2014, it is still considered as one of the best Indian cars of all time.
Hindustan Motors and Mitsubishi Motors of Japan signed a joint venture to manufacture and sell Mitsubishi cars in India. SUV Cars such as Pajero, Outlander are being sold by the two companies currently.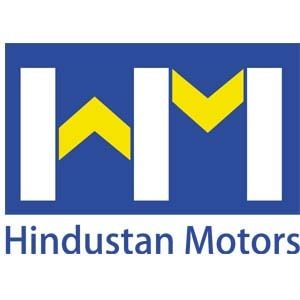 FORCE MOTORS
Force Motors is a Pune based car company that is also one of the oldest in India. The company is known for brands like the Tempo, Matador, Minidor, and Traveller. The company also ranks in 327th among India's Fortune 500 companies.
Even though Force motors are mainly focused on Tempo travelers and passenger carriers, they still manufacture and sell MUVs and SUV Cars in India. The company is famous for its Multi Utility Vehicle cars under the Trax brand. Cars such as Trax Cruiser, Cruiser Deluxe, Toofan, and Toofan Deluxe are manufactured by this company.
The commercial SUV variant of Trax called Trax Gama is also popular in India among car buyers in rural areas.
LAND ROVER
Land Rover is one of the premium car companies in the world and it is owned by Tata Motors. Even though it is a British brand, the company is now owned by Indian conglomerate Tata Motors.
Land Rover is famous for manufacturing premium SUVs such as Range Rover Sport, Land Rover Defender, and Land Rover Sport.
The company is also slowly trying to enter the EV car market and they will be launching their first commercial electric SUV in 2021.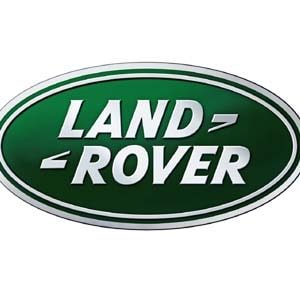 That is all folks.
Some might think we have missed the iconic brand Maruti Suzuki from our post. That is because it is not an Indian owned company, it is owned by Suzuki with a 56.21% share, making it an Indian company with the foreign-based brand.
So Maruti Suzuki does not come under the current Indian owned homegrown companies. But we value the company as one of the most competitive car brands in India with its fierce rivals being Tata Motors and Mahindra.
Buying a car is a huge decision to take and selecting the brand is also having the same importance. Indian homegrown/owned car brands such as Tata and Mahindra offer good value for its price and they also good performance and ride quality.
The design of Tata Motor's new cars is totally out of the league compared to other foreign brands like Honda and Hyundai. We should proud of our Indian car brands which are way better in design and reliability compared to others.
As a matter of fact, it is our reader's wish to choose their car brand and purchase it.
We are just here to advise our readers to re-think before selecting a foreign car brand as our Indian brands are no slouch to them.