Made In India Shampoo Brands
Namaste India,
Shampoos are most widely used by everyone in this world to take care of their hair. There are various brands and varieties of shampoos available in our Indian market.
Most of the famous shampoo brands in India belong to foreign companies as they are market their brands in a big way, which makes people buy their products.
We will showcase some shampoo brands here that belong to Indian born companies. Some brands you might have heard, but others will make you surprise.
Let's get on to it.
*Kesh Kanti (Patanjali)*
From the famous herbal and ayurvedic consumer products company, Patanjali comes to the shampoo Kesh Kanti. Patanjali Kesh Kanti reduces hair fall and removes dandruff using natural ingredients like shikakai, bhringraj, and aloe vera. The Ayurvedic shampoo makes hair shinier and stronger plus stops
hair loss and grey hair growth.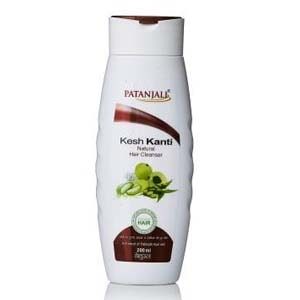 *Dabur Vatika (Dabur Ltd)*
Vatika from Dabur Ltd is a healthy hair shampoo with natural ingredients such as henna, shikakai, amla, and reetha. It is one of the most selling shampoo brands in India. Dabur is among India's most trusted brands and one of the largest Ayurvedic products manufacturers in India.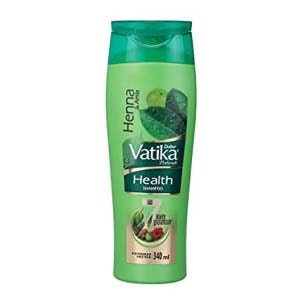 *Fiama Di Wills ( ITC Ltd)*
ITC Ltd is one of the oldest and most trusted companies in India. The company is mostly into consumer goods in various sectors such as food, health care products, and cosmetics.
Fiama Di Wills is an Anti-hair fall shampoo from ITC limited that reduces hair fall and also repairs damaged hairs. Not only that, but there are also soaps and bathing bars under the Fiama Di Wills brand.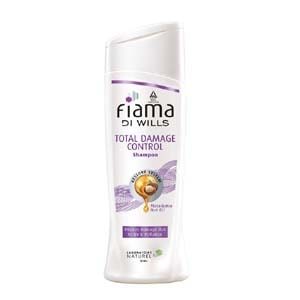 *Himalaya Herbal Shampoo (Himalaya)*
Himalaya Drug Company is one of the oldest healthcare company in India that was founded in the year 1930. The company is very famous for its healthcare and herbal products.
Himalaya Herbals shampoo is another most popular shampoo brand of India that is manufactured by this company and it contains natural ingredients like henna and amla that help to strengthen hair, shine, and healthy.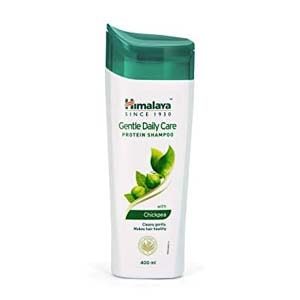 *Park Avenue (Raymond)*
Park Avenue damage-free shampoo is one of the most popular brands of shampoo in India, that cleans the scalp, makes hair stronger and shiny. It's a beer shampoo and it keeps the hair smooth and clean.
Today Park Avenue is among India's leading Men's "Ready Made Garment" brand. Park Avenue is a brand by Raymond which is also into the shirts, trousers, deodorant, and shaving cream business.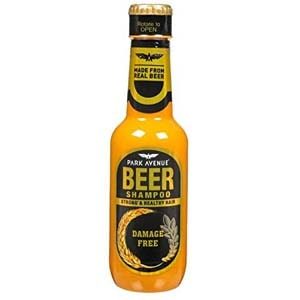 *Nyle Shampoo (CavinKare Group)*
Nyle shampoo brand is also one of the most selling shampoo brands in India. It is owned by CavinKare that also has products like herbal wash powders, perfumes, and soap. The Company offers hair and skin care products, as well as provides professional care, food and snacks, dairy, and beverages. CavinKare serves customers worldwide. Nyle herbal shampoo is one of the flagship products of the CavinKare group headquartered in Chennai.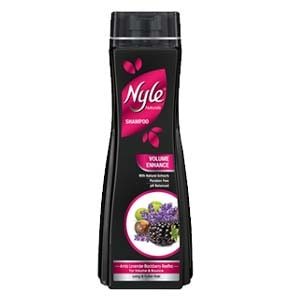 *Kesh King Haircare shampoo (Emami Ltd)*
Emami is one of the oldest skincare and pharmaceutical companies in India. Headquartered in Kolkata, the company is famous for its brands such as Fair and Handsome face cream and Boro plus talcum powder.
Kesh King Haircare shampoo is one of the famous hair shampoo products from this company. It contains aloe vera and other 21 ayurvedic herbs that help in providing silk smooth hair and control hair fall.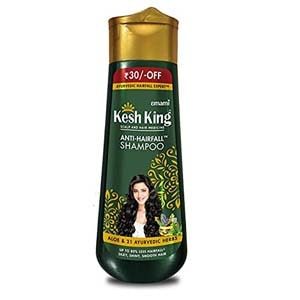 That is all folks.
These are the Indian shampoo brands that are sold by Indian based companies. We know changing a shampoo brand is not everyone's cup of tea as people tend to stick with one brand and don't change it for a long time.
We request our readers to think this through and purchase any Indian based company shampoo brand instead of foreign brands such as Clinic Plus, Dove, Head and shoulders, and Pantene.
This will help Indian based companies to grow more and drive our economy of India as well.