Popular Indian Toothpaste Brands
Namaste India,
Brush your teeth with an Indian brand
Start your day with an Indian product
We all wake up every day in the morning and do one thing that is common, brush our teeth. There are a lot of companies in the Indian market that sell toothpaste. Most of us don't switch the toothpaste brand that we use, for a very long time.
Some even don't change it for a lifetime because nobody gives that much importance to the toothpaste brand because all the products have most of the things similar, to clean your teeth, provide fresh breath, and protect your gums.
Big brands like Colgate and Pepsodent have a huge market share in this because of this -"People don't change their toothpaste as it is not that much important to them"
But we are going to change your mindset in such a way that there are Indian products which are available for us to use.
Meswak
Meswak is a herbal toothpaste from the Indian conglomerate Dabur. Dabur is one of the most trusted companies in our households. And Mewak toothpaste is made from the herbal Miswak plant and it is 100% herbal.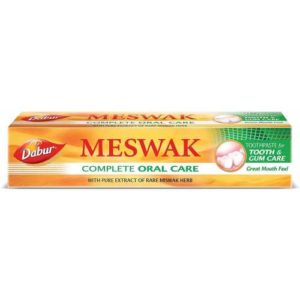 Dabur Red
Again from the same company Dabur comes another toothpaste brand, Dabur Red. It consists of ingredients like lung and pudina that makes our teeth strong and protect gums from germs. Dabur as a company is known for its trustworthy products and this toothpaste is nothing less than that.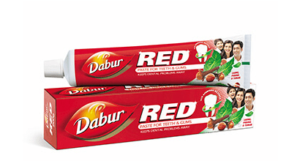 Patanjali Dant Kanti
Patanjali is one of the fast-growing Indian brands in the country. They offer products from food items to skincare. They also have a toothpaste brand called Patanjali Dant Kanti and it consists of herbal ingredients. With good reviews among the users, it's usage is growing very fast and it is competing directly against other big brands.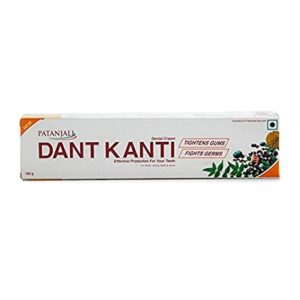 Himalaya toothpaste
Himalaya Herbals is a well-known Indian company known for its medical, skincare products. Himalaya Herbals also sell toothpaste under its brand with different variants such as complete care, stain away, etc. All these toothpastes come with natural ingredients like mint, clove, cinnamon and
miswak.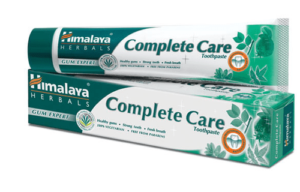 Vicco vajradanti
Vicco is one of the oldest companies in India famous for its medical, skincare, and herbal products. Their toothpaste and tooth powder under the brand Vicco Vajradanti is famous for its natural ingredients like babul, lavang, and Bakul. Vicco Vajradanti tooth powder is a famous product from the company for a very long time.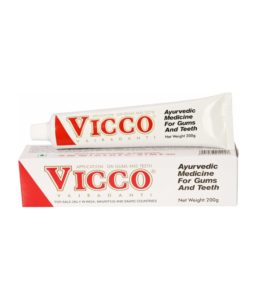 That's it, folks.
Some of you may or may not have heard these toothpaste brands. And that is why we have shared this information in our post.
We really encourage our readers to start using Indian toothpaste brands and by doing so we not only drive our Indian economy but also reduce our dependency on foreign brands.
Start your day with an Indian product and really you will feel happy in doing so. Our country is bombarded with foreign company products and let us change it one step at a time.
So what are you waiting for? Start your day with an Indian product now.
Jai Hind