Popular Indian Restaurants
Namaste India,
Indian food is popular all over the world. Combined with plenty of spices and authentic food items, Indian food is celebrated everywhere. But what happened to us Indians?
Since the last few decades, we have started indulging ourselves in junk fast food items. Mostly these food items belong to foreign soil and a few of them are Pizzas, burgers, tacos, etc. They are high in cholesterol and contain too much fat which causes obesity among humans. They also provide too many health complications as well.
We are not opposing our readers to stop having these food items, we are just advising to stay away from these junk foods as much as possible.
Our country is as colorful as a rainbow and so is the food that comes with it. From north to south India, the variety in cuisine is much different and everything you taste will give you much peacefulness and will entice your taste buds.
Time to time, we go outside of our houses to eat food in restaurants. Rather than having these foreign junk food items from KFC, PizzaHut, Dominos, etc. we can go to Indian restaurants to taste the authentic Indian food.
Here are some popular Indian restaurants that provide tasty and delicious food at a reasonable price.
Rajdhani:
The restaurant chain Rajdhani was founded in 1985 at Crawford Market Mumbai. Rajdhani is a reflection of Indian culture and strives to keep the traditional feel alive with the concept of "Atithi Devo Bhava". The restaurant is famous for its vegetarian dishes and mind-blowing Thalis. Rajdhani serves its trademark thalis in Indian cities like Mumbai, Delhi, Bangalore, Nagpur, Baroda, Jaipur, Pune, Chennai, and foreign cities like Dubai.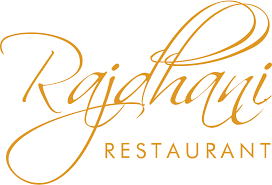 Saravana Bhavan:
Saravana Bhavan is the largest south-Indian restaurant chain in the world and it was founded in 1981 in Chennai. Started with a capital of INR 5000, the restaurant has grown fast in popularity across the world. Dosa varieties and idlis are some of the famous dishes available in the restaurant. The restaurant has more than 40 locations in India and 87 cities outside India.

Barbeque nation:
The famous barbeque restaurant in our country is the Barbeque nation. It was founded in 2006 and now it serves in 138 outlets in India and 7 outlets outside India. Known for its delicious vegetarian and non-vegetarian grill and tandoori items, it is famous among Indians for party and celebrations. Buffet lunches are famous in this restaurant that serves both veg and non-veg items respectively.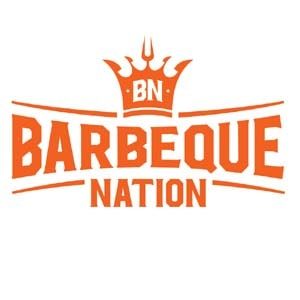 Chai Point:
The largest chai retailer in our country right now is the Chai point. Currently, they have around 100 service hubs located in eight cities such as Bangalore, Delhi, Gurgaon, Noida, Mumbai, Pune, Hyderabad, and Chennai. They serve freshly brewed chai along with snack items like samosa, vada pav, noodles, banana cakes, etc. Even though this is not a restaurant chain, it is a fun place to enjoy with your friends and also fill your stomach with tasty breakfast and snack items.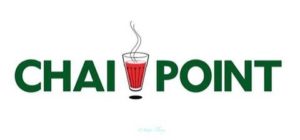 Local Dhabas:
There is no other place where you can sit, relax and enjoy with your friends like a local Dhaba where dishes are available at a considerably cheap price. Dhabas are usually located on the highway roads in India and they offer North Indian dishes that are tasty and affordable. Dhabas offer both vegetarian and non-vegetarian cuisines.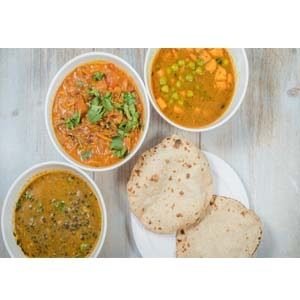 Ratna Cafe:
Founded in 1948, Ratna Cafe is one of the famous south Indian restaurant chains in the country. It was established by the Gupta family who actually hailed from Mathura, UP. The most famous dish 'Idly-Sambhar' is the specialty of this restaurant. Even now people get amazed by the fact that a Mathura born person has popularized the traditional 'Idly-Sambhar' food item which belongs to South India.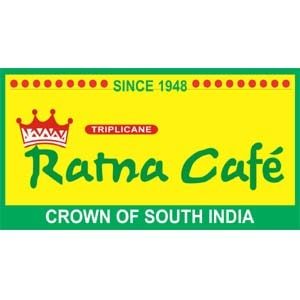 Dosa Plaza:
As the name suggests, this restaurant chain is famous for its South Indian dishes. It was founded in 1997 and operates in 72 outlets across India, New Zealand, Oman, and UAE. The restaurant is very famous for its Dosa varieties such as Spring Roll Dosa, American Chopsuey Dosa, and Paper Roast Dosa. They have more than 25 Dosa varieties to serve their customers.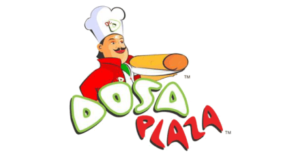 Bikanerwala:
One of the oldest Indian brands Bikanerwala was founded 115 years ago and they started just by serving sweets and namkeens (snack items). Then Bikano Chat cafes were opened to serve food items like quick-service restaurants with minimal table space. Later on, Bikanerwala restaurants were established which serves North and south Indian dishes at an affordable price.

Paradise Food Court:
Founded in 1953 as a small canteen serving Hyderabadi dishes in Secunderabad, Paradise soon became famous for its tastiest Hyderabadi biryani. That is how the restaurant chain got its famous name 'Paradise Biryani'. Paradise also serves Kebabs, Chinese cuisine, and Tandoori cuisine. It serves in various locations across Hyderabad, Bengaluru, Chennai, Gurugram, Guntur, Vijayawada and Vishakapatnam.

Dindigul Thalappakatti Restaurant:
With over 60 years of experience in the food industry, Dindigul Thalappakatti Restaurant is famous for its mouth-watering biryanis. The restaurant chain primarily operates in Tamilnadu but it operates over 62 outlets in India, seven of which are overseas. Also, the restaurant has a trademark for the word 'Thalappakatti ' (meaning Turban in Tamil) to be used only with their restaurant name.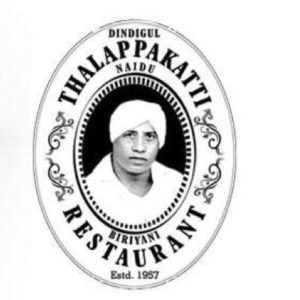 Punjabi Grill:
Established in 2001, Punjabi Grill is known for its mouth-watering Punjabi dishes such as Paneer Kurkara and Butter Chicken. They have a very prominent and tasty tadka that is added to their food items which makes it more tastier. Punjabi Grill has set up multiple branches in prominent cities of the country. Punjab Grill has expanded its radius globally with the recent set up of branches in Bangkok, Singapore along with Washington DC, USA.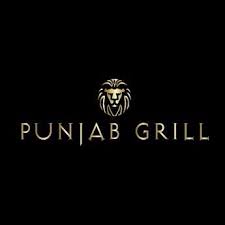 That is all my friends.
Treat yourself with authentic Indian food by going to these Indian restaurants with your family and friends And we are sure you will be having a good time and delicious food as well.
Stay Safe and Take care.