Popular Indian Motorcycle Companies
Namaste India,
Vroom..Vroom…
This is the sound that a motorbike makes when we throttle the accelerator. In India 1/3rd of every household owns a two-wheeler. In fact, the two-wheeler is widely preferred by our citizens compared to cars (4-wheeler).
There are a handful of motorcycle brands in India that consist of both Indian and foreign-based companies. Tamil Nadu, Haryana, Chhattisgarh, Uttar Pradesh, and Punjab have the highest number of two-wheeler market share in the country.
Today we are going to showcase our readers, the Indian motorcycle Companies that are high in brand value and popular among Indians.
So tighten your seat belts and enjoy this ride.
Royal Enfield:
Royal Enfield is the oldest motorcycle brand in the world which started selling its first motorcycle in 1901, and still in production. The 'Bullet' motorcycle is still the oldest manufactured bike and it is enjoying the longest motorcycle production run of all time. Headquartered in Chennai, the company makes motorbikes for the masses which is popular among the youth. The most famous Bullet model still has a craze in the Indian motorbikers community. In India, there is a separate fan-base for Royal Enfield bikes and there is an ever-growing biker community for this brand.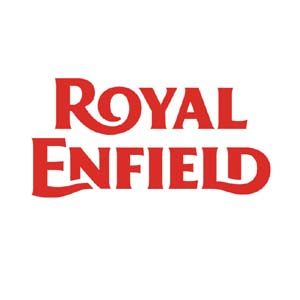 Hero Motorcorp:
Based out of New Delhi, Hero MotorCorp is one of the most trusted motorcycle company in India. They manufacture both gear and non-gear vehicles for Indian citizens. hero is also the largest two-wheeler manufacturer in the world and in India as well, it has a market share of 46% in our country. Scooters such as Pleasure, Maestro, and Motorbikes such as Splendor, Passion, Glamour are manufactured by this company. Splendor Motorbike is one of the biggest hits for this company as it is preferred by riders of all age groups.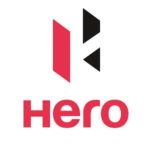 Bajaj Auto:
One of the oldest automobile companies Bajaj Auto has established itself as a famous and trustworthy brand in India. It is the second-largest two-wheeler manufacturer in India and the third-largest two-wheeler manufacturer in the world. It started manufacturing the famous scooter 'Chetak' and since it has become popular for its gear motorbikes. Bajaj Auto is also famous for its 'Pulsar' motorbike which is still popular among youth and bike riders community. Recently the company unveiled its electric bike 'Chetak', a re-mastered and electric version of its previous generation Chetak scooter.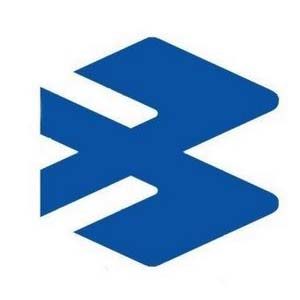 Ten Indian Companies Logo Along With Means
TVS Motor Company: 
This 42-year-old motorcycle company is well known for its budget two-wheelers and sporty motorbikes. Headquartered in Chennai, TVS Motor Company is trusted among millions of Indians. It is the 3rd largest motorcycle company in India with a revenue of over ₹20,000 crores. TVS 50 is the most popular non-gear two-wheeler made by this company and it has its own legacy and popularity in India. Motorbike 'Apache' is popular among youth and sports bike fans and it is competing against foreign motorbike brands such as Suzuki and Yamaha. The company manufactures both gear and non-gear two-wheeler vehicles in India.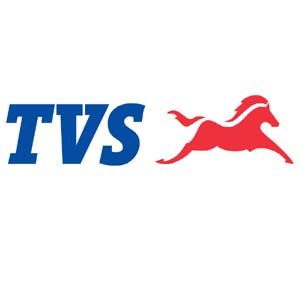 Ather Energy:                                           
Ever heard of this brand? If your answer is no, then we are here to showcase it to you.
Ather Energy is an Indian electric vehicle company that is headquartered in Bangalore. It started as a dream for two IIT Madras students and now it has become their reality. Ather Energy, within a span of three years, has established itself as the famous electric two-wheeler vehicle brand in India. Since their vehicles are electric and don't require fuel such as petrol, it is good for the environment as well as for your pockets, as you don't need to spend unnecessary money for fuel. Its popular model 'Ather 450' has been a huge hit in the country. If you are a lover of electric motorbikes, then there is no other famous brand in our country right now, other than 'Ather Energy'.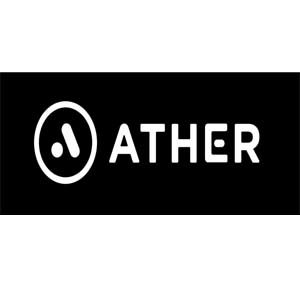 That's all folks. How was this ride?
We hope you enjoyed our article.
These are the Indian automobile brands that are making huge waves across the globe and as Indians we should be proud of them.
Also, we advise our readers to support these companies by purchasing your next two-wheeler with these companies. By doing so, you will be happy that you have chosen a trustworthy Indian Motorcycle companies, and also our country's economy will be boosted if everyone joins their hands with us.