Top Indian Biscuits Brands
Namaste India,
Today we will talk about Indian biscuits brands, I know you guys will be thinking why we are talking about it but the reason is to be aware of the Indian products & Brands so that when you will buy cookies or biscuits you will have a thought that whatever you are buying it is going to be a part of India economy or not.
So without any waste of time, let's start it.
Parle Products Pvt. Ltd: It is Founded in 1929, Parle Products Pvt. Ltd ranks among the top biscuit brands in India. The company is having 7 manufacturing units of its own and 51 manufacturing units on contract. This company is famous for brands like Parle – G, Krackjack, Hide & Seek Milano, Hide and Seek, Magix and Monaco, coconut cookie, Milk Sakti, and many more.
For the last 8 decades, Parle has been one of the leading biscuit brands in India. Parle-G is reputed to enjoy the most sales among all biscuit brands in the world. Its biscuits offer a fantastic combination of quality, taste, and nutrition. Parle biscuits are available even in faraway villages. the company provides a mix flavor of sweet and salt biscuits also.

Britannia Industries Ltd: Based in Bangalore Britannia Industries Ltd is reputed as being one of the top biscuit brands in India. The company is established in 1892 and until today has managed to maintain a distinctive position in the Indian biscuit industry especially with its most popular brand called Tiger. Britannia is presently one of the biggest brands in India and also the leading food-related brand. It is well known for its groundbreaking approach towards product manufacturing and marketing. Forbes Global has rated it as one of the Top 200 Small Companies of the World and it is also the second most trusted brand in India. this company is famous for brands like tiger, Nice time, Rusk, bourbon, maria gold and many more.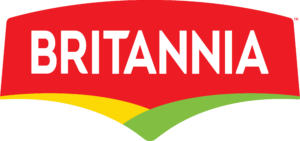 Priya Gold Biscuits: Priya Gold is a part of Surya Foods & Agro Ltd that was established in November 1992. Its commercial operations, which included selling and making biscuits under the brand name Priya Gold started during October 1993. Butter bite, cheez bit, cheese crackers, and many more are the biscuit and cookies offered by Priya Gold.

Anmol: Anmol Biscuits is especially popular in eastern and northern India. It has a couple of top-class production units at Noida and Dankuni in West Bengal. this company is famous or brands like 2 in 1, butter made, milk bade cream cracker, and many more.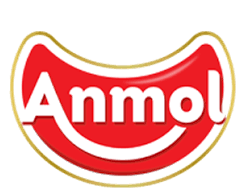 Horlicks: Horlicks Biscuits were introduced during 1992 and since then the brand has witnessed increasing popularity. Horlicks is liked by both children and parents. Every pack provides 100 percent calcium and the biscuits are available in elaichi and standard flavors. It is a health Drink that has nutrients to support immunity.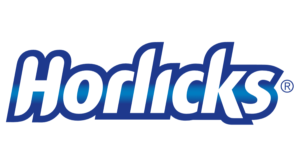 Cremica: CERAMICA is one of the most prominent biscuit brands in the northern state. Cremica's products are primarily available in four categories – crackers, cookies, cream biscuits, and glucose biscuits. The company is setting up a new plant in Himachal Pradesh, which is expected to have a capacity of 5 thousand tons on a monthly basis. This will be a fully automated plant and is supposed to be one of the very best in its kind in the country.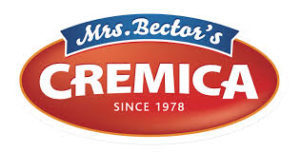 Sunfeast: Sunfeast is the biscuit brand of and was initiated during July 2003. Sunfeast biscuit is one of the most demanding biscuits in India. Sunfeast Milky Magic, Sunfeast Dream Cream, Sunfeast Marie Light, Sunfeast Snacky, Sunfeast Dark Fantasy are the major brands of sunfast.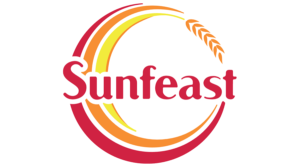 Biskfarm: Biskfarm was established in 2000. It is marketed and held by SAJ Food Products (P) Ltd, which is a sister concern of Aparna Group of Companies. It is primarily available in the North Eastern and Eastern parts of the country as well as several parts in Southern, Northern, and Central India. It is among the top 3 bakery brands in all the markets where it enjoys a substantial presence.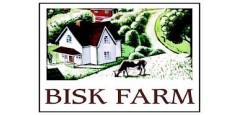 Rose: Rose biscuits are produced by Veeramani Biscuit Industries Limited, which is also famous as VBIL. The company was incorporated during 1987 in the outer areas of Hyderabad. It produces a wide variety of biscuits and cookies like Cream Biscuits, Marie Biscuits, Salt Biscuits, Glucose and lots and lots
Sobisco: Sobisco is part of the Sona Biscuits Ltd group, which was incorporated during 1992. Its head office is in Kolkata and it is presently an ISO 22000 organization. It also enjoys the membership of the American Institute of Bakery. It offers 54 different products under 4 major categories such as sweet biscuits, salted biscuits, semi-sweet biscuits, and cream biscuits. The majority of its annual production is done in the sweet biscuits, and cream biscuits segments.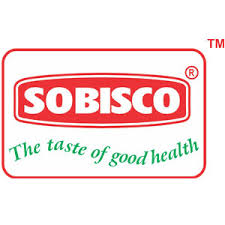 Dukes: Dukes biscuits are marketed by Ravi Foods Private Limited. The organization has set up many plants in Hyderabad that are at par with ISO 9001 requirements. Yet another plant is being set up at Rudrapur in Uttarakhand. It offers lots of biscuits with different tastes: Marie Break, Cream Cracker, See Saw, Nice, Salt Kiss, Danish Butter Cookies, and many more.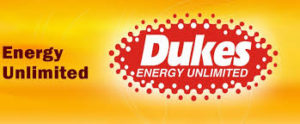 Nezone: Nezone Biscuits started off as an organization during 1996 and presently has INR 100 crore of production yearly. Its present production capacity is 60 tons. It offers 40 types of different biscuit few are like Marie Super Biscuit, Milk Rusk, Nutri Marie Biscuit, Suji Rusk, Orange Marie Biscuit, Cream Biscuit – Energy Mix.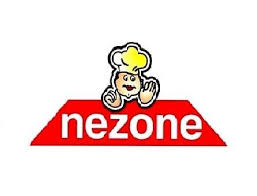 That's all for today, hope you enjoy this Article.
Jai Hind