Ola Vs Uber

Namaste India,
Ride-hailing services in India have seen a huge boom in recent years. The services are well within the budget of a common man and it is available to everyone. The two big companies in this business are Ola and Uber.
Uber, as you know is an American multinational company that offers services like ride-hailing, food delivery, and peer-to-peer ridesharing. It has a global footprint and operates in 85 countries.
Ola is an Indian company that offers the same services Like Uber. It is a homegrown brand and Ola Cab services are used by millions of Indians every day. In fact, Ola has slowly started its operation in other countries like Australia, New Zealand, and recently the UK. The service is becoming popular in the UK and it has already 25,000 registered drivers in London.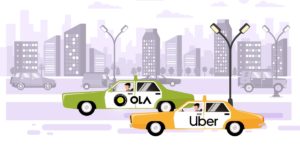 Why chose Ola over Uber?
The main reason as you all know. Ola is an Indian brand and we should support it, compared to Uber. Ola is one of the few startups in India that is standing up against big foreign companies and has not backed out. From a price perspective, Ola and Uber are similarly priced in most of the cities and towns.
The only big difference in them is the areas covered by the services. Ola has its footprint in more areas than Uber in India. Even in small towns nowadays, you can find Ola Cab services. Uber is actually aiming to be a premium brand and it doesn't move to small towns or cities. This shows the mindset of Ola to cover all the rural areas of India so that service is provided to everyone along with job opportunities.
Controversies are the other name for Uber
Unlike Ola, Uber has a lot of controversies surrounding its business all over the world. The company is known for its mischievous behaviors like its employees booking cabs from other rival companies and then canceling it deliberately. Last year in the UK, Uber was charged for misleading drivers of their earnings. The company is also criticized for doing bad background checks and vetting of its drivers.
This has led to a number of problems as Uber drivers have had a history of serving multiple jail terms or breaking the law multiple times. Rape, theft, and robbery accusations have been made on the company's drivers for a long time. Even though Uber says it is committed to providing good service, things are not good for the company in recent years.
Also, the reputation of Uber as a company has gone down badly due to these allegations and controversies.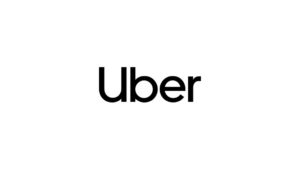 Homegrown company
Ola as an Indian company is making huge strides in the global market. And that is something we should be proud of. With the direct rivalry to Uber, Ola has
managed its business operations effectively in India.
Ola's price for a ride in some cities is said to be a little cheaper compared to Uber. Also, Ola rental services are really budget-oriented and are way cheaper than Uber. Ola's motto to provide service in rural areas of India is itself a huge thing to applaud.
What do we think of Ola?
Of course, there are improvements to be made from Ola as well. For Indian drivers, Ola is still a second choice because of the pay difference and perks compared to Uber. Also, Ola's rating as a cab-hailing service is a little low (small gap) compared to Uber.
We hope Ola brings customer service and feedback as the main priority and work on it before its too late. Both the companies also tried doing food delivery in India but it failed. And now they are concentrating more on cab services.
Final thoughts
As our PM says 'Be Vocal for Local', Ola is a local brand and we should be using it more than Uber. Both have their own advantages and disadvantages but in the end, it's up to the customers who can support Ola and make it a global brand.
In doing so, the service and support get improved which is a win-win for both the customer and company. Also, this will drive the economy of India and take it to greater heights.