Made In Indian Soap Brands
Namaste India 
Today we will talk about the Indian soap brands that are manufactured and sold by Indian born companies. Even though the Indian market is flooded with advanced body soaps but nothing competes with a good old soap.
It is essential to pick a soap that suits your skin type. Also, the important factor is to choose it from an Indian born company product. The right soap protects your skin from damage by exfoliating your skin without removing your body's natural oils.
Also if chosen from an Indian homegrown brand, it will drive our economy and encourage growth in Indian business and market.
So let's begin. We will list certain soap brands whose products have the ability to rejuvenate your skin and also who are manufactured and sold by Indian homegrown brands.
Himalaya Herbal Soap
Himalaya, a Bangalore based company is an Indian homegrown company that produces health care products since 1930. The brand uses modern science to infuse nature into its Ayurveda-based products.
One such product is its Herbals Refreshing Cucumber And Coconut Soap. Imparting a cooling effect, it is enriched with ingredients that keep your skin soft, smooth, refreshed, and revitalized. It also acts as an anti-bacterial soap by cleansing dirt and grim.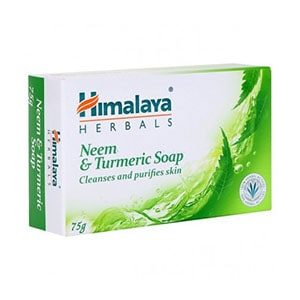 Khadi Natural Basil Scrub Soap
Khadi Naturals is a brand that combines modern cosmetics with Ayurveda and it was founded in 2007. It offers an array of herbal products. Khadi Natural's Basil Scrub Soap is a mildly exfoliating soap that can remove dead skin cells from your skin. Combined with basil and anti-bacterial properties, it can clean your skin while the glycerin content acts as a moisturizer. It is also considered as the best soap for oily skin type.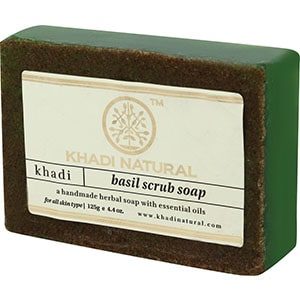 Cinthol Soap
Cinthol soap is a flagship personal care brand of Godrej Group, also has a strong presence in consumer goods in India and deal with refrigerators, automatic washing machines, and wardrobes.
The soap is infused with body cooling and cleaning agents and it comes with various options such as Original, Cool, Lime, and Deodorant. It is one of the oldest and famous soap brands in India.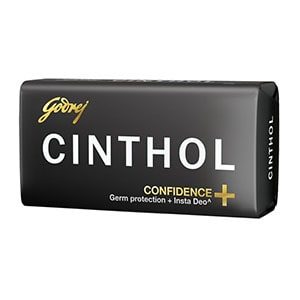 Indian FMCG Companies
Medimix Soap
Medimix is another most famous Indian brand of soap manufactured by Chennai based Cholayil Private company. The Ayurvedic/Herbal soap brand was one of the most trusted brands in India into the personal care category
Medimix soap consists of Andropogon muricatus, Hemidesmus indices, and Coriandrum sativam to prevent prickly heat. Plumbago Rosea and Berberis aristata to prevent pimples and Cedrus deodara, Melia Azadirachta as Natural Antiseptics.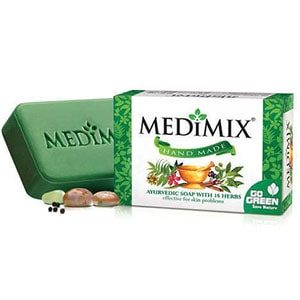 Patanjali Soap
Patanjali Ayurved is into the business of mineral and herbal products, also the fastest growing FMCG company in India. India's most trusted brands, Patanjali produces products with Ayurveda and natural components such as Dant Kanti toothpaste, Multani Mitti Soap, and Aastha Agarbatti.
From this company comes its own soap brand Patanjali Soap. It consists of manjisht, Haldi, Tulsi, giloy, ama haldi, neem, suddh suhaga, and aloe vera. The soap cleanses your body, enhances the natural beauty and glow of the skin.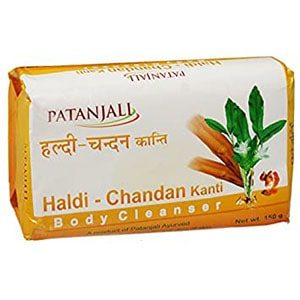 Mysore Sandal Soap
Mysore Sandal brand soap is manufactured and sold by the KSDL company of the Karnataka government. It is the only soap in the world made from pure sandalwood oil and also its own geographical indication tag on the soap.
The sandalwood oil soap is the most popular and India's most loved sandal soap with variants of Rose Milk Cream, Jasmine Cream, Orange Lime, and Cologne Lavender.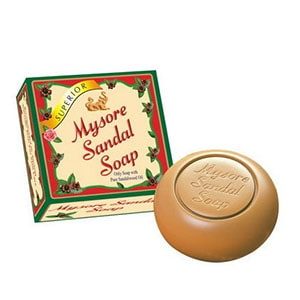 Santoor Soap
Santoor is a flagship brand of Wipro, one of the fastest-growing FMCG Companies in India and other key brands of Wipro in India include Yardley, Chandrika, and Softouch. With over 35 years in the soap industry, the brand symbolizes natural ingredients and younger-looking skin. Santoor soap is also good for cleaning dirt from your skin and makes the skin light and oil-free.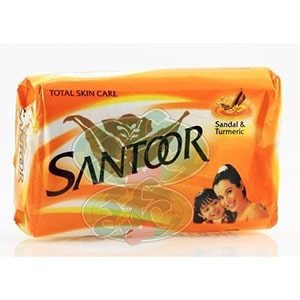 Fiama Di Wills Soap
From one of the oldest and trusted companies in India, ITC Ltd comes the soap brand 'Fiama Di Wills'. The popular Indian personal care brand offers products such as bathing bars, shampoos, conditioners, shower gels, and body wash.
Fiama Di Wills soap comes in a variety of aromas that provides soothing and refreshing fragrance. It also moisturizes your skin so well that your skin remains smooth.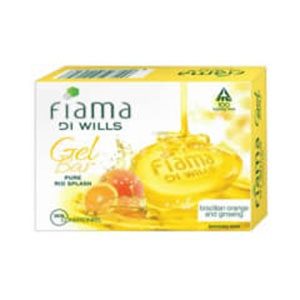 Kesh Nikhar Soap
Kesh Nikhar is one of the leading skincare and ayurvedic company in India and it was founded in 1935. The company makes skincare products that are 100 percent natural and good for the skin.
From this oldest company comes the Kesh Nikhar soap which is made of ayurvedic ingredients. The company makes different types of soaps for various health benefits and a few are Detox activated Charcoal soap, Red sandalwood soap, Peppermint Oil antiseptic soap, and Rose petal soap.
Park Avenue Soap
Park Avenue Soap is a premium fragrance soap that is manufactured by Raymond's group. Raymond's Group is one of the oldest apparel companies in India.
The soap is one of the costliest in India but it comes with the power of 3 moisturizers – Glycerine, coconut oil, and shea butter that makes your skin moisturize well. The strong woody fragrance will create great bloom and retention on the skin.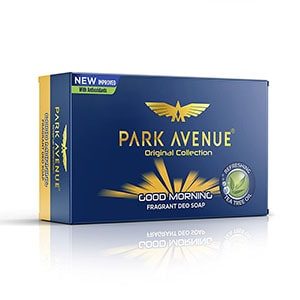 Dabur Neem Soap
Dabur is among India's most trusted brands and one of the largest Ayurvedic products manufacturers in India. From this company comes the Dabur Neem Soap. As the name suggests, the soap consists of neem properties which have anti-bacterial properties that protect your skin from germs. Also, Neem anti-bacterial properties deep-cleanse your skin while its astringent properties tone and nourish it helping keep your skin healthy-looking and looking and glowing.